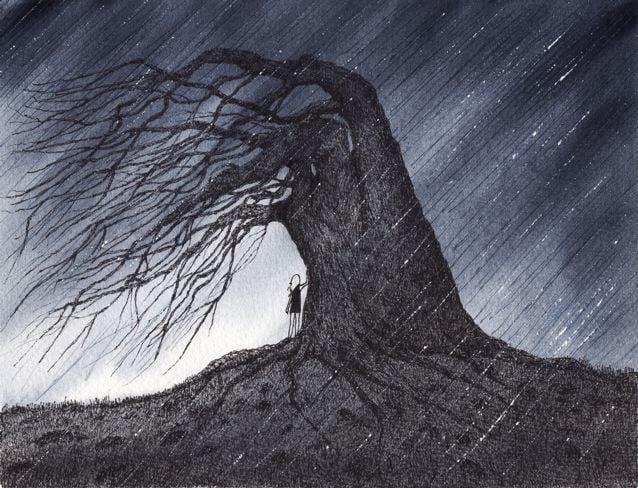 Too many people claim the homeless are "drug addicts, liars and thieves…" but repeating these stereotypes is crazy.
The homeless are people who used to be two paychecks away from losing it all.

But too many local, national, regional and international entertainment venues (calling themselves news) continue to provide unreasonable, unfair and inaccurate pictures of who the homeless are.
Some of the homeless are working 40 hours at the federal minimum wage of 7.50 an hour. These working people earn 833.28 per month after taxes.  (9999.36 per year) In too many cases, this leaves the working poor homeless.  Not having a home does not make people into depraved lunatics and drug addicts… unless you believe corporate media lies. .

Most homeless people want a better life. Many church-sponsored communities established and operated for the homeless… provide clean, secure homes and access to necessary, prudent and humane services.
Most homeless people are victims of hard economic times. These good people have struggled and paid their dues.
A home is the best cure for homelessness.  
https://youtu.be/p_PxgSQ9Vf4?list=RDp_PxgSQ9Vf4
Marvin Gaye – Inner City Blues (Make Me Wanna Holler)
Only a cold and amoral community might deny food to the hungry and shelter from the storm.
Hungry, homeless and disenfranchised men, women,
children and seniors are victims.
Everyone deserves compassion, hope and a helping hand. Tiny homes for the homeless are working in some cities. They provide shelter from the storm and privacy.
https://thepeaceresource.com/2015/01/16/love/
Rejecting our neighbors who become homeless is inhuman and cold.  This has nothing to do with religion but everything to do with human dignity. Everyone is someone.
https://endhomelessness.org/resource/housing-first/
Housing First is a homeless assistance approach that prioritizes providing permanent housing to people experiencing homelessness, thus ending their homelessness and serving as a platform from which they can pursue personal goals and improve their quality of life.
https://youtu.be/J_v1fIlFaKE?list=RDJ_v1fIlFaKE
"Love is a canvas furnished by nature and embroidered by imagination."
―Voltaire
Everyday people deserve respect. Si se puede…


Support local media:
| The Asian Reporter
| Kboo | The Oregon Peaceworker
| Portland.Indymedia.org | The Skanner
| ThePortlandAlliance.org
---
Please donate to keep us online! 
Speaking Truth to Power
---


Thanks for supporting Alternative Media and Education
Contact Tim with questions   (editor@writingresource.org )
Please support Alternative Media and Education
http://www.RevolutionResource.org
http://www.ThePeaceresource.com
http://www.ThePortlandAlliance.org
and other real news resources…
Together we make a difference.
Thanks for all you do.
Join the Revolution!

Please Donate for Literacy and to keep this resource.