In the annals of the Congressional Record, which cannot be erased or modified…. Nancy Pelosi votes to fund unprovoked wars and avoidable aggression for extraction, exploitation and extortion. This costs trillions, kills millions, & makes us demonstrably less secure.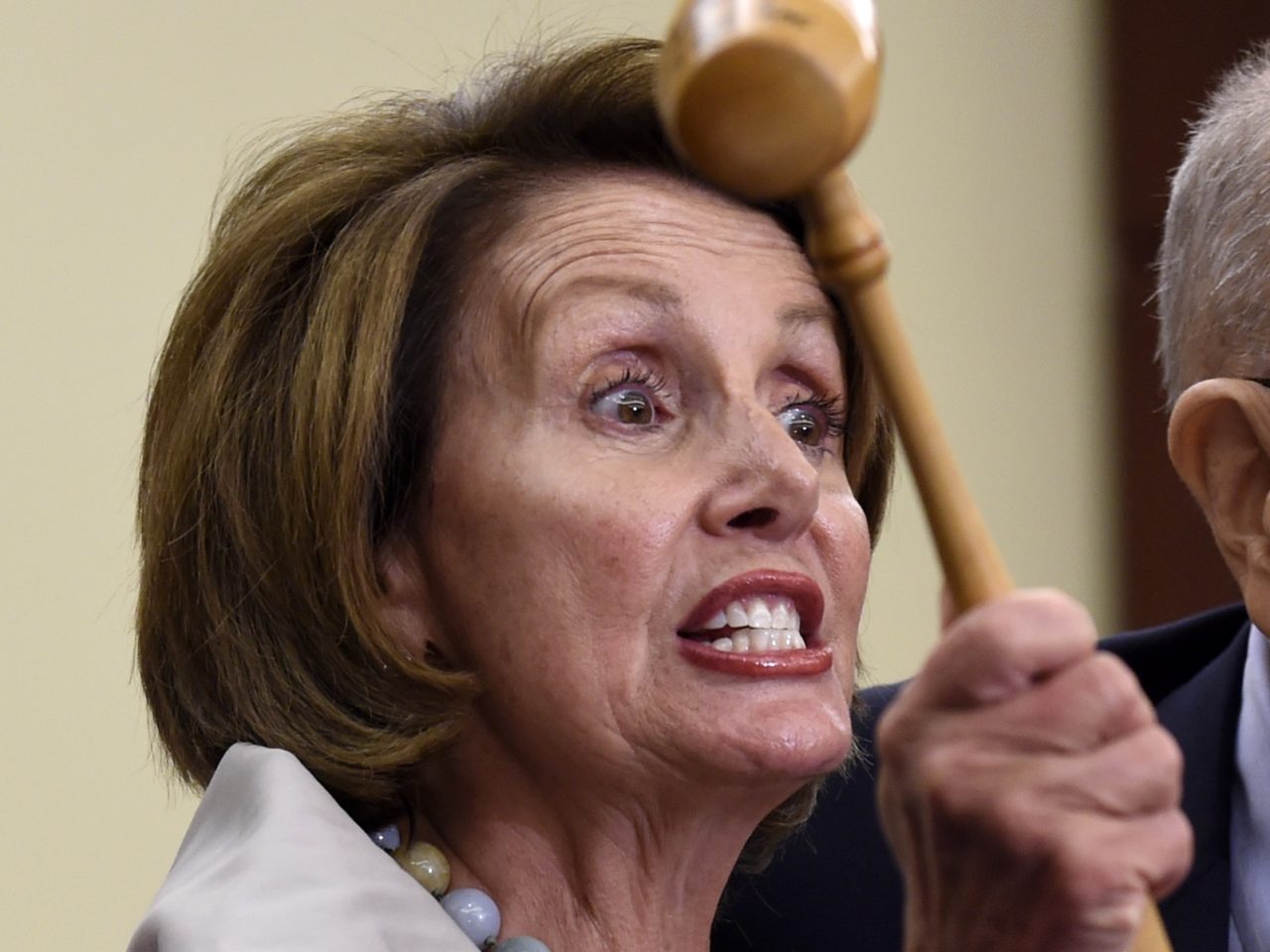 "Yes, I would support the President."
When asked, before Bush launched the war, whether she would support him if he were to decide to attack Iraq "unilaterally or with [just] the British and the Turks, and without UN approval."
"We stand shoulder-to-shoulder with the President."
When asked about her personal position, and the position she takes as House Democratic Leader, on President Bush's various measures reducing civil liberties in the name of fighting terrorism.
"
We stand shoulder-to-shoulder with the President in the fight against terrorism."
Later, in the same interview, when asked about the waning sense of threat from Al Qaeda.
Source: David Corn, The Nation, 11/20/2002.
" (Pelosi's) PERSONAL FINANCES
"While the details of a candidate's personal life shouldn't generally be considered when analyzing that candidate's suitability for public office, Pelosi's status as a multi-millionaire property tycoon is germane in analyzing her … policy decisions.
.
.. Of note, in their portfolio is part ownership of the luxurious CordeValle Golf Club in San Martin, CA, which they were granted a permit to build in 1996 only if they created natural habitats for several local endangered species. To date, these habitats still have not been built. The golf course has also been cited for polluting groundwater. They have hired lobbyists to fight the regulations.
Her status as fabulously wealthy may explain why she has voted at times with Bush on tax cuts and wars that benefit only this nation's extremely wealthy and powerful.
The Truth About Nancy Pelosi
San Francisco's one current representative in Congress is Nancy Pelosi. Some view her positively, and she can talk the talk when in the right company. But she doesn't walk the walk on the biggest issues. In many ways, she's simply out of step with San Francisco.
Consider the Iraq War and the Patriot Act – issues on which the San Francisco Board of Supervisors and her constituents are on the record. On both issues, she's voted against the stated views of the people she represents. We live in a democracy, and she should expect to be held accountable for such votes."
---
Please support Alternative Media and Education
https://www.gofundme.com/theportlandallianc/donate
http://www.RevolutionResource.org
http://www.ThePeaceresource.com
http://www.ThePortlandAlliance.org
and other real news resources…
Together we make a difference.

Thanks for all you do.
---