What Percentage of the Population is Transgender 2022?

"Transgender is a term used to describe people whose gender or sense of personal identity does not match the sex they were born with. In other words, a transgender person may have been born as a male but identifies as a female or vice versa. Transgender people are part of the LGBTQ+ community. According to the Williams Institute, 1.4 million adults identify as transgender in the United States. About 0.7% of adults 18-24 identify as transgender, and 0.5% of adults 65 and older identify as transgender."

https://youtu.be/f3isaRfr9aY?list=RDf3isaRfr9aY
Transgender Dysphoria Blues – Against Me – Full Album 0:00 Transgender Dysphoria Blues 3:14 True Trans Soul Rebel 6:25 Unconditional Love 9:18 Drinking with the Jocks 11:09 Osama bin Laden as the Crucified Christ 13:59 FUCKMYLIFE666 16:57 Dead Friend 19:58 Two Coffins 22:14 Paralytic States 25:26 Black Me Out

https://www.medicinenet.com/what_are_the_72_other_genders/article.htm

Besides male and female, there are 72 other genders, which include the following:

Agender: A person who does not identify themselves with or experience any gender.
Agender people are also called null-gender, genderless, gendervoid, or neutral gender. Abimegender: Associated with being profound, deep, and infinite. The term abimegender may be used alone or in combination with other genders.
Adamas gender: A gender that is indefinable or indomitable. People identifying with this gender refuse to be categorized in any particular gender identity.
Aerogender: Also called evaisgender, this gender identity changes according to one's surroundings. Aesthetigender: Also called aesthetgender, it is a type of gender identity derived from aesthetics. Affectugender: This is based on the person's mood swings or fluctuations.
Agenderflux: A person with this gender identity is mostly agender with brief shifts of belonging to other gender types.
Alexigender: The person has a fluid gender identity between more than one type of gender although they cannot name the genders they feel fluid in.
Aliusgender: This gender identity stands apart from existing social gender constructs. It means having a strong specific gender identity that is neither male nor female.
Amaregender: Having a gender identity that changes depending on the person one is emotionally attached to.
Ambigender: Having two specific gender identities simultaneously without any fluidity or fluctuations.
Ambonec: The person identifies themselves as both man and woman and yet does not belong to either.
Amicagender: A gender-fluid identity where a person changes their gender depending on the friends they have.
Androgyne: A person feels a combination of feminine and masculine genders.
Anesigender: The person feels close to a specific type of gender despite being more comfortable in closely identifying themselves with another gender.
Angenital: The person desires to be without any primary sexual characteristics although they do not identify themselves as genderless.
Anogender: The gender identity fades in and out in intensity but always comes back to the same gendered feeling.
Anongender: The person has a gender identity but does not label it or would prefer to not have a label.
Antegender: A protean gender that can be anything but is formless and motionless.
Anxiegender: This gender identity has anxiety as its prominent characteristic.
Apagender: The person has apathy or a lack of feelings toward one's gender identity. Apconsugender: It means knowing what are not the characteristics of gender but not knowing what are its characteristics. Thus, a person hides its primary characteristics from the individual. Astergender: The person has a bright and celestial gender identity.
Astral gender: Having a gender identity that feels to be related to space.
Autigender: Having a gender identity that feels to be closely related to being autistic.
Autogender: Having a gender experience that is deeply connected and personal to oneself. Axigender: A gender identity that is between the two extremes of agender and any other type of gender. Both the genders are experienced one at a time without any overlapping. The two genders are described as on the opposite ends of an axis.
Bigender: Having two gender identities at the same or different times.
Biogender: Having a gender that is closely related to nature.
Blurgender: Also called gender fuss, blurgender means having more than one gender identities that blur into each other so that no particular type of gender identity is clear.
Boyflux: The person identifies themselves as male, but they experience varying degrees of male identity. This may range from feeling agender to completely male.
Burstgender: Frequent bursts of intense feelings quickly move to the initial calm stage.
Caelgender: This gender identity shares the qualities or aesthetics of outer space.
Cassgender: It is associated with the feelings of considering the gender irrelevant or unimportant. Cassflux: There is a fluctuating intensity of irrelevance toward gender.
Cavusgender: The person feels close to one gender when depressed and to another when not depressed.
Cendgender: The gender identity changes from one gender to its opposite.
Ceterogender: It is a nonbinary gender where the person has a specific masculine, feminine or neutral feelings.
Ceterofluid: Although the person is a ceterogender, their identity keeps fluctuating between different genders.
Cisgender: Being closely related to the gender assigned at birth during the entire life.
Cloudgender: The person's gender cannot be comprehended or understood due to depersonalization and derealization disorder.
Collgender: Various genders are present at the same time in the individual.
Colorgender: In this category, colors are used to describe gender, for example, pink gender or black gender.
Commogender: The person knows that they are not cisgender yet continues to identify as one for a while.
Condigender: The person feels their gender only under specific circumstances.
Deliciagender: Associated with the feeling of having multiple genders but preferring one over the other.
Demifluid: Having multiple genders, some fluid while others are static.
Demiflux: A combination of multiple genders with some genders static, whereas others fluctuating in intensity.
Demigender: The individual has partial traits of one gender and the rest of the other gender. Domgender: The individual has multiple genders with one dominating over the rest.
Duragender: Having more than one gender with one lasting longer than the others.
Egogender: It is a personal type of gender identified by the individual alone. It is based on the person's experience within the self.
Epicene: It is associated with a strong feeling of not being able to relate to any of the two genders of the binary gender or both of the binary gender characteristics.
Esspigender: The individual relates their gender identity with spirits.
Exgender: The denial to identify with any gender on the gender spectrum.
Existigender: The person's gender identity exists only when they make conscious efforts to realize it.
Femfluid: The person is fluid or fluctuating regarding the feminine genders.
Femgender: A nonbinary gender identity that is feminine.
Fluidflux: It means to be fluid between two or more genders with a fluctuation in the intensity of those genders.
Gemigender: The person has two genders that are opposite yet they flux and work together. Genderblank: It is closely related to a blank space.
Genderflow: The gender identity is fluid between infinite feelings.
Genderfluid: The person does not consistently adhere to one fixed gender and may have many genders.
Genderfuzz: More than one gender is blurred together.

Genderflux: The gender fluctuates in intensity.
Genderpuck: The person resists to fit in societal norms concerning genders.
Genderqueer: The individual blurs the preconceived boundaries of gender in relation to the gender binary or having just one gender type.
Gender witched: The person is inclined toward the notion of having one gender but does not know which.
Girlflux: The individual identifies themselves as a female but with varying intensities of female identities.
Healgender: A gender identity that gives the person peace, calm, and positivity.
Mirrorgender: Changing one's gender type based on the people surrounding.

Omnigender: Having or experiencing all genders.

https://youtu.be/j-LTJNasTMc
Gladys Bentley on "You Bet Your Life"

https://youtu.be/7LeDbXK7H20
Gladys Bentley: Gender-Bending Performer and Musician

"Gladys Alberta Bentley was an American blues singer, pianist, and entertainer during the Harlem Renaissance. Her career skyrocketed when she appeared at Harry Hansberry's Clam House in New York in the 1920s, as a black, lesbian, cross-dressing performer. Bentley had great talent as a piano player, singer, and entertainer. Her performances were "comical, sweet and risqué"[9] for the era and the audience. In her music, she called out men and openly sang about sexual relationships which was seen as risqué behavior at the time. Even more, she often sang about "sissies" and "bulldaggers"[10] and, through innuendo or more literally, about her female lovers, and she flirted with women in the audience.[11] She mostly played the blues and parodies of popular songs of the time.."

https://www.atlasobscura.com/articles/the-queer-black-woman-who-reinvented-the-blues


In the 1910s and 20s, Ma Rainey took the stage with an ostrich feather in one hand and a gun in the other.

https://youtu.be/yRyaUcVfhak?list=RDEM7LXcUM0jPnHwGLV1Ck28sg
Gertrude 'Ma' Rainey – Prove It On Me Blues

"IN THE 1910S AND '20S, long before Prince and Beyonce fascinated generations, America vested
its quick-changing emotions in The Mother of the Blues—a gender-role-flouting singer with sky-high charisma, great business sense, and a voice that could bring people from laughter to tears and back again. Ma Rainey spent decades touring the country, inspired generations of imitators, and knocked the roof off any space she performed in. She also wore diamond tiaras, recorded nearly a hundred records, and threw at least one illegal queer orgy. She was, in the words of historian Robert Philipson, "one of the first black divas in history." Before Ma Rainey was the Mother of the Blues, she was a young musician named Gertrude Pridgett. Born in Columbus, Georgia on April 26, 1886, Pridgett was a traveling performer by the age of 14…" https://blackmusicscholar.com/women-of-the-blues-bessie-smith/
"Bessie Smith was an American blues singer widely renowned during the Jazz Age. Nicknamed the "Empress of the Blues", she was the most popular female blues singer of the 1920s and 1930s. Born: April 15, 1894, Chattanooga, TN and Died: September 26, 1937, Clarksdale, MS…Spouse: Jack Gee (m. 1923–1937)
Bessie Smith (April 15, 1894 – September 26, 1937) was an American blues singer widely renowned during the Jazz Age. Nicknamed the "Empress of the Blues", she was the most popular female blues singer of the 1920s and 1930s. She is often regarded as one of the greatest singers of her era and was a major influence on fellow blues singers, as well as jazz vocalists.[1]
Born in Chattanooga, Tennessee, Smith was young when her parents died, and she and her six siblings survived by performing on street corners. She began touring and performed in a group that included Ma Rainey, and then went out on her own. Her successful recording career with Columbia Records began in 1923, but her performing career was cut short by a car crash that killed her at the age of 43.
https://youtu.be/1VKEKkTQU-k
Tain't Nobody Business If I Do (Bessie Smith)

"Comin' a time, B.D. women they ain't going to need no men," sang Lucille Bogan in 1935. B.D. was short for bulldagger, the black slang term for a butch lesbian.
"B.D. women, you sure can't understand. They got a head like a sweet angel and they walk just like a natural man."
Having debuted in the bawdy black vaudeville scene of 1920s New York, Bogan was comfortable making people uncomfortable. As a blues singer, she was about as blunt as they came. She wrote songs about her experiences as a sex worker, her encounters with violent men, her drinking dependency — and, in "B.D. Woman Blues," her sexual affinity for women.

"When you see two women walking hand in hand, just look 'em over and try to understand: They'll go to those parties — have the lights down low — only those parties where women can go."
"But behind closed doors, all bets were off. One dancer, Mabel Hampton, remembered walking into a party hosted by black heiress and arts patron A'Leilia Walker. As summarized in James F. Wilson's Bulldaggers, Pansies and Chocolate Babies, she saw:
"Some fourteen or fifteen men and women… none of whom were wearing any clothes, lounging about on oversized pillows. Soft music filled the room, gentle light emanated from the floor, and the men and women lay in each other's arms. When she looked more closely, though, Hampton noticed something even odder: the men were lying on top of other men, and women were lying on top of other women."
It was the kind of party that Ma Rainey had been arrested for attending in 1925. Mabel Hampton was uncomfortable at first, but soon relaxed and even joined in. "Seen the rest of them do it," she wrote, "what the hell, I'll do it too. It was fascinating." Hampton became a member of the women-only party scene, and hosted many of them herself at her apartment on 122nd street. At these parties, she wrote:
"The bulldykers would come and bring their women with them. And you wasn't supposed to jive with them, you know. They danced up a breeze. They did the Charleston, they did a little bit of everything. They were all colored women. Sometimes we ran into someone who had a white woman with them. But me, I'd venture out with any of them. I just had a ball."
An attitude of sexual permissiveness pervaded every aspect of the Harlem Renaissance, but the greatest concentration of queer expression was arguably in blues music. Blues was a popular art form, one that had a lot in common with vaudeville. Blues lyrics could be ribald and crass; they were, in many cases, designed to shock and entertain, and it wasn't ever certain whether the singer was expressing his or her own experience or playing a part. Additionally, blues songs were endlessly recycled, lyrics lifted from other artists — someone else's view of the world. That slippery subjectivity made for an extra degree of plausible deniability, which meant more queer content could slip under the radar and be left unexplained.
Bessie Smith found freedom in the form. She lived in fear that her physically abusive husband would find out about her affairs with women, but the blues gave her an opportunity to sing out loud what she was struggling to keep under wraps. For example, she usually sang a version of "Empty Bed Blues" that referenced a male love object, but on at least one occasion sang:
"I want a deep-sea diving woman that got a stroke that can't go wrong. Yeah, touch that bottom, gal, hold it all night long."
Bessie wrote that song, mind you, so the lyrical swap was all hers. Even Alberta Hunter, who was so careful to keep her distance from lesbianism in the tabloids, couldn't resist the temptation to throw in at the end of one song:
"If you didn't want me, tell me to my face, 'cause five or six women long to take your place."
If anyone asked, well, she was just borrowing a lyric from some old blues song you'd never heard of."

https://timeline.com/lesbian-blues-harlem-secret-f3da10ec2334

Willie Mae "Big Mama" Thornton (1926—1984)
When you think of that rock n' roll lyric, "You ain't nothin' but a hound dog," you probably think of Elvis — but Mama Thornton (pictured in a suit above) was actually the first to record it. The single was wildly successful, she sold over two million copies, but once "The King" recorded it, her version was quickly overshadowed. Another of her original songs, "Ball 'n Chain," was later made famous by Janis Joplin.
Thornton, often referred to as simply "Big Mama", dressed in men's clothing and, as any badass should, had little regard for other's opinions when it came to her style. You go, Mama.
Big Mama Thornton died in 1984. That same year, she was officially inducted into the Blues Foundation Hall of Fame. Listen to more here."

https://youtu.be/JvbSXVc451Q?list=RDJvbSXVc451Q
BIG MAMA THORNTON – Live YOU AIN'T NOTHING BUT A HOUND DOG

"Billy Strayhorn was my right arm, my left arm, all the eyes in the back of my head, my brainwaves in his head, and his in mine."
— Duke Ellington
Billy Strayhorn (1915–1967)
Jackie 'Moms' Mabley (1894—1975)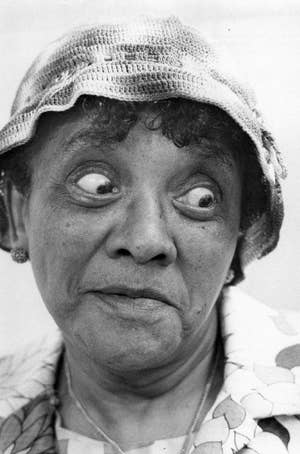 This dynamic queer comedian worked her way from the vaudeville circuit to appearing on the Ed Sullivan Show and The Smothers Brothers Comedy Hour. The best part? She borrowed her stage name, Jackie Mabley, from an early boyfriend. In a 1970s interview with Ebony she said that he had taken so much from her, the least she could do was take his name. Are you taking notes?
In 1939, she became the first female comedian to perform at The Apollo. She was recently the focus of Whoopi Goldberg Presents Moms Mabley, an HBO documentary that chronicled her audacious career.
Activists And Politicians:
Bayard Rustin (1912—1987)
Marsha P. Johnson (1945–1992)
Marsha P. Johnson (August 24, 1945 – July 6, 1992), born and also known as Malcolm Michaels Jr.,[3][4] was an American gay liberation[6][7] activist and self-identified drag queen.[8][9] Known as an outspoken advocate for gay rights, Johnson was one of the prominent figures in the Stonewall uprising of 1969.[6][10][11] Though some have mistakenly credited Johnson for starting the riots, Johnson was always forthcoming about having not been present when the riots began.[11]
Johnson was a founding member of the Gay Liberation Front and co-founded the radical activist group Street Transvestite Action Revolutionaries (S.T.A.R.), alongside close friend Sylvia Rivera.[12] Johnson was also a popular figure in New York City's gay and art scene, modeling for Andy Warhol, and performing onstage with the drag performance troupe Hot Peaches.[6] Johnson was known as the "mayor of Christopher Street"[13] due to being a welcoming presence in the streets of Greenwich Village. From 1987 through 1992, Johnson was an AIDS activist with ACT UP.
Mabel Hampton (1902—1989)

Born in Winston-Salem, North Carolina, on May 2, 1902, Hampton was only two months old when her mother died. She was then raised by her grandmother, who died when Hampton was seven years old.
In 1909, the seven-year-old Hampton was put on a train to New York City, where she went to live with her aunt and uncle. Within a year, Hampton ran away from that home, having been raped by her uncle and treated poorly by the family. From ages eight to 17, Hampton lived with a white family in New Jersey.
In 1919, while attending a women-only party in Harlem, Hampton was falsely imprisoned for sex-work.[2] She viewed her imprisonment as being lesbian encoded. After serving 13 months of a three-year sentence in Bedford Hills, Hampton was released on condition she stayed away from New York.[3]
Rep. Barbara Jordan (1936-1996)
Artists:
Richmond Barthé (1901–1989)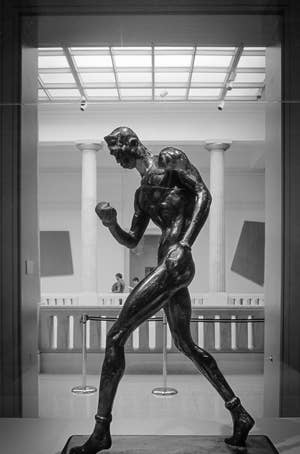 Barthé was a sculptor who gained notoriety for his sculptures of black subjects. The young artist studied painting at the Art Institute of Chicago, while working unskilled odd jobs to support himself. Barthé would later become the first black artist to be represented in the Metropolitan Museum of Art's permanent collection.
Although he remained closeted for the duration of his life, he established a large group of friends in the LGBT community in Harlem and throughout New York City — including the poet Langston Hughes.
Do yourself a favor and look through some of his work here.
Alvin Ailey (1931-1989)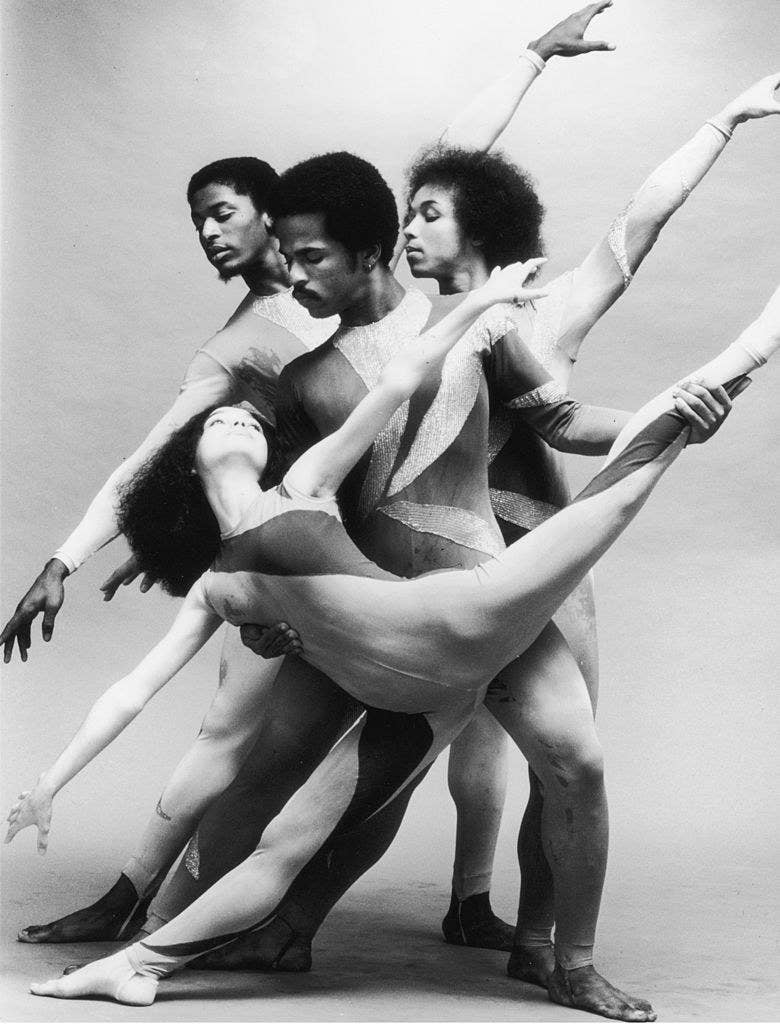 Writers And Poets:
Audre Lorde (1934—1992)
James Baldwin (1924–1987)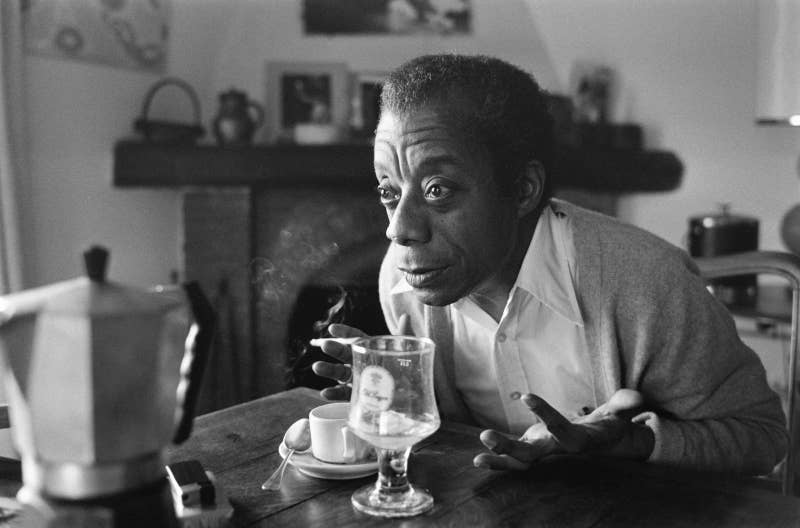 Vote Green for Peace!  all ships can rise.       https://www.gp.org/register
---
Please Donate to keep these Resources…
---
Speaking Truth to Power
---


Thanks for supporting Alternative Media and Education
Contact Tim with questions   (editor@writingresource.org )
Please support Alternative Media and Education
http://www.RevolutionResource.org
http://www.ThePeaceresource.com
http://www.ThePortlandAlliance.org
and other real news resources…
Together we make a difference.
Thanks for all you do.
Join the Revolution!

Please Donate for Literacy and to keep this resource.  ~OO~