"There is never time in the future in which we will work out our salvation. The challenge is in the moment; the time is always now."

"Singin about a revolution
because were talkin' about a change
its more than just evolution
well you know you got to clean your brain
the only way that we can stand in fact
is when you get your foot off our back"
We must support Revolutionary imperatives for peace, justice and freedom in France, America and everywhere this becomes necessary.

"The revolution has always been in the hands of the young. The young always inherit the revolution."
The status quo is not acceptable. American police are killing thousands, instead of keeping the peace. And the American government, via the CIA, the Pentagon and 16 more services, agencies, contractors and mercenaries… exports terror, munitions, avoidable wars, chaos, death and destruction. This is not working. We have fascists at the helm.
"Revolution is about the need to re-evolve political, economic and social justice and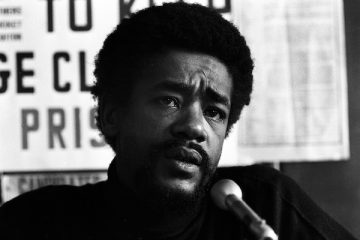 power back into the hands of the people,  preferably through legislation and policies that make human sense. That's what revolution is about. Revolution is not about shootouts."
We have been used, abused and fooled.
And we do not have to take this any longer.
"America is the first country… that can actually have a bloodless revolution."
https://

revolutionresource.org

/2014/05/20/

revolution-and-liberation

/

"Better to die fighting for freedom than be a prisoner all the days of your life."
Bob Marley – Get Up Stand Up

The Real Green Party New Deal
is about
Peace, People and a healing Planet
where
all ships can rise.
https://www.gp.org/register
The Green Party represents most Americans' views on securing the peace, universal nonprofit health care, rebuilding infrastructure, reforming banks, creating a healthy environment, campaign finance reform, restrictions of corporate power, elimination of genetically modified foods, erasure of student debt, restoring functioning schools, providing four years of college and investments in a healing planet.

Marvin Gaye – Inner City Blues (Make Me Wanna Holler)
"Oh, make you wanna holler
,,,Crime is increasing
Trigger happy policing"
A new and unsettling force
"The dispossessed of this nation — the poor, both white and Negro — live in a cruelly unjust society. They must organize a revolution against the injustice, not against the lives of the persons who are their fellow citizens, but against the structures through which the society is refusing to take means which have been called for, and which are at hand, to lift the load of poverty…There are millions of poor people in this country who have very little, or even nothing, to lose. If they can be helped to take action together, they will do so with a freedom and a power that will be a new and unsettling force in our complacent national life…"

—Rev. Dr. Martin Luther King Jr. Massey Lectures (1967)
https://revolutionresource.org/2015/08/16/malcolm-and-martin/ 
"If you're not careful, the newspapers will have you hating the people who are being oppressed, and loving the people who are doing the oppressing."
― Malcolm X
"There comes a time when silence is betrayal."
― Martin Luther King Jr.
"I believe that there will be ultimately be a clash between the oppressed and those who do the oppressing. I believe that there will be a clash between those who want freedom, justice and equality for everyone and those who want to continue the system of exploitation. I believe that there will be that kind of clash, but I don't think it will be based on the color of the skin…"
― Malcolm X
---
https://youtu.be/36fNK_vmQuQ?list=RD36fNK_vmQuQ
Nina Simone – Everything Must Change
---
---
Please Donate to help keep these Resources Online!
http://www.ThePortlandAlliance.org/donate
Thanks for supporting Alternative Media and Education

Contact Tim with questions
Please support Alternative Media and Education
http://www.RevolutionResource.org
http://www.ThePeaceresource.com
http://www.ThePortlandAlliance.org
and other real news resources…
Together we make a difference.
Thanks for all you do.
Join the Revolution!

Please Donate for Literacy and to keep this resource.