SUNDAY, DECEMBER 27, 2020 AT 2 PM MST
Memorial for the Victims of Police Brutality
Lone Fir Cemetery Memorial for the Victims of Police Brutality
Details

Sunday, December 27, 2020 at 2 PM MST
36–46°F Mostly Cloudy at Lone Fir Cemetery and open to the Public · Hosted by Advancing Collective Equity Today we remember the lives of those we loved and lost to police brutality and state-sanctioned/sponsored violence. We will light candles, say a prayer for the dead and renew our commitment to fight for justice for the living and the dead.

Please attend if you are well and wear a mask. We will meet at the Lone Fir Cemetery: https://www.oregonmetro.gov/historic…/lone-fir-cemetery 
(Other Causes )
Host
Advancing Collective Equity Education Website Lone Fir Cemetery IN Portland, OR
Lone Fir Cemetery in the southeast section of Portland, Oregon, United States is a cemetery owned and maintained by Metro, a regional government entity. Listed on the National Register of Historic Places, the first burial was in 1846 with the cemetery established in 1855. Lone Fir has over 25,000 burials spread over more than 30 acres.
Lone Fir Cemetery
Nestled in Southeast Portland, Lone Fir Cemetery is more than just a cemetery. It's also one of Oregon's most treasured historic places and Portland's second-largest arboretum.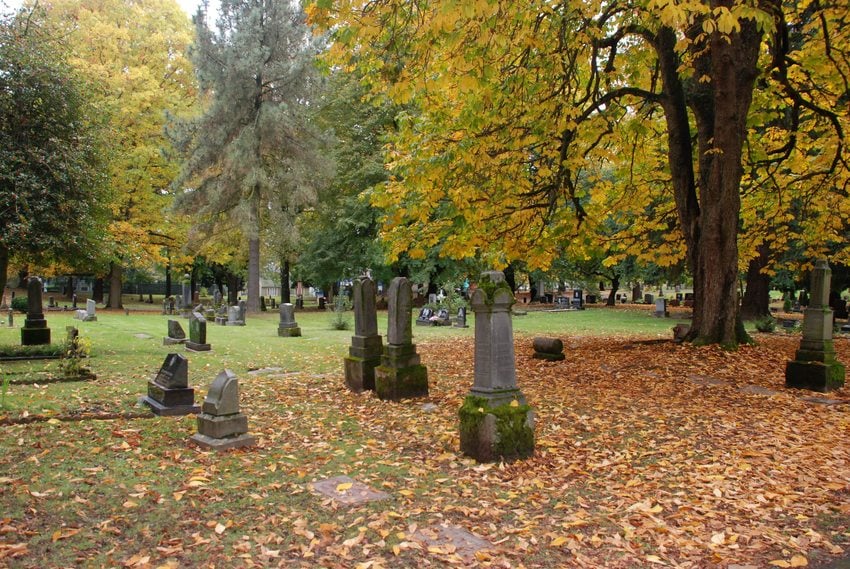 The Lone Fir story
Lone Fir's first occupant was Emmor Stephens. His burial took place in 1846 in what was then privately owned land in a rural setting. The land was later platted as Mount Crawford Cemetery in 1855. Back then Portland existed only on the west side of the river. Because of marshy ground, the city closed graveyards at Ankeny and Front, Washington and Stark at 10th, and Burnside at 11th. Many bodies were then reinterred at Mount Crawford.
Mount Crawford was renamed Lone Fir in 1866, for the once solitary tree in its northwest corner. (It's still standing.) Lone Fir is one of Portland's oldest continuously used cemeteries and is now a de facto arboretum, with more than 700 trees representing 67 species. Twenty-five thousand people are buried here.
Chestnut Grove Memorial Garden opened within Lone Fir in 2013 to provide an option for the increasing number of people who choose to be cremated.
During inclement weather, please check oregonmetro.gov/cemeteries for information about any closures.
Forgotten remains, honored again
At Lone Fir, a transformation is taking shape in the block at the intersection of Southeast 20th Avenue and Southeast Morrison Street: burial grounds for patients at a nearby asylum and for Chinese immigrants. There are plans for a heritage garden and memorial on the site.


+-Powered by Leaflet | Tiles © Metro RLIS Directions
Address:Lone Fir Cemetery Southeast 26th Avenue and Southeast Washington Street, Portland
Please Donate to help keep these Resources Online!
http://www.ThePortlandAlliance.org/donate
Thanks for supporting Alternative Media and Education

Contact Tim with questions
Please support Alternative Media and Education
http://www.RevolutionResource.org
http://www.ThePeaceresource.com
http://www.ThePortlandAlliance.org
and other real news resources…
Together we make a difference.
Thanks for all you do.
Join the Revolution!
Please Donate for Literacy and to keep this resource.