Have always liked the show… Still free on broadcast TV…
or for hours online…
I was 6yrs old in 1957 when Perry Mason aired.
Loved it then and now.
---
Some of the original screentests for the original Perry Mason TV series
On March 11, 1970 author Erle Stanley Gardner died at the age of 80.
A
self-taught California attorney who wrote crime stories on the side, he created lawyer Perry Mason, who became a TV staple.
Here is one big reason why these epic episodes work.
Barbara Hale: Short Biography, Net Worth & Career Highlights
Barbara Hale was born on 18 April 1922, in DeKalb, Illinois USA, of Irish and Scottish ancestry, and was an actress, probably still best known for being a part of the 1950s and '60s "Perry Mason" television series as secretary Della Street, appearing in over 270 episodes of the show. Barbara died in January 2017.
HORROR: Bride of the Gorilla (1951) | Full Movie | B-Movie starring Raymond Burr & Barbara Payton

"The turning point in Raymond Burr's life came one day on the set of Perry Mason in 1957 when he met his life partner, an actor and Korean War veteran 13 years his junior, Robert Benevides, who was always known as Bob. …
BORDERLINE 1950 full Length Film Noir
Black & White Film Raymond Burr
…In 1960, the couple set up home and they
continued to live together
for the remaining 33 years of Burr's life. …
PERRY MASON TV MOVIE "The Case of Lost Love"
Raymond Burr – Barbara Hale – 1987
…There were claims they (Raymond and Robert Benevides)
had secretly 'married' in 1963 and that Raymond enjoyed playing 'wife' to Robert.
A friend said: 'If you went to their house, Raymond would be wearing a frilly pink apron and doing the ironing. He fussed around like the woman of the house. …
Black Magic (1949) Orson Welles, Nancy Guild, Raymond Burr – Adventure and Intrigue
'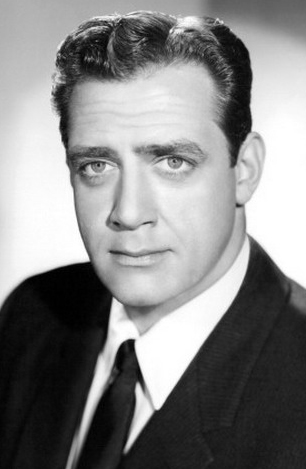 Raymond always called Robert "my husband". He would knit sweaters for him in front of the fire.'
What's My Line? – Raymond Burr; Buddy Hackett
[panel] (Jun 3, 1962)
When the original series of Perry Mason ended in 1966, Burr's fame merely increased with the creation of another role for him as wheelchair-bound former Chief of Detectives Robert T. Ironside.
1967-68 Television Season 50th Anniversary:
Ironside (4/23/93 – part 1 of 4)
Despite his continuing terror over the vulnerability of his private life, Burr lived under the radar as a closeted gay man until 1993, when it was discovered that he was dying from kidney cancer. He threw a series of lavish parties to bid farewell to his closest friends.
https://www.dailymail.co.uk/news/article-8465107/Raymond-Burr-flings-starlets-Natalie-Wood-except-up.html

He died at his California home aged 76 on September 12, 1993, leaving his entire $32 million (£26 million) estate to Benevides and excluding his sister and the rest of his own family.
A challenge by several of them against the will failed.
Please Murder Me 1956 Full Movie | Angela Lansbury, Raymond Burr |
The man who told so many lies about himself should be remembered with compassion because of the intolerant times in which he lived. The brilliance of his screen acting shines…
RAYMOND BURR & BETTY GRABLE •
"The Copper Tea Strainer"
---
The Wordsmith Collection: Writing & Creative Artsimagination
writingresource.blogspot.com/p/please-donate-to-keep-these-resources.html
Donate for Literacy:
http://www.ThePortlandAlliance.org/donate
Thanks for supporting Alternative Media and Education
Contact Tim with questions
(editor@writingresource.org )
Please support Alternative Media and Education
http://www.RevolutionResource.org
http://www.ThePeaceresource.com
http://www.ThePortlandAlliance.org
and other real news resources…peace5
Together we make a difference.
Thanks for all you do.
Join the Revolution!
Please Donate or Literacy and to keep this resource.