Nina Simone- Everything Must Change:
The colonialist occupation of hundreds of sovereign,
indigenous North American nations is not going well.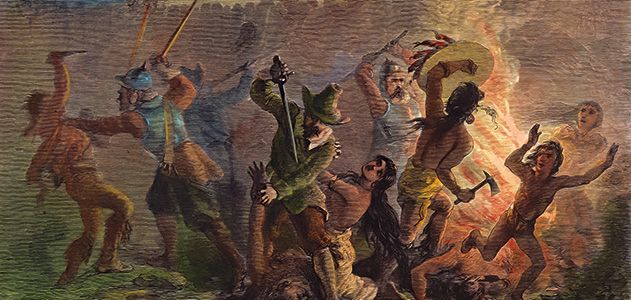 The occupation forces have sequestered thousands of sovereign first nation people on reservations while violating or ignoring treaties signed.
Democrats and Republicans represent the Fortune 500 and will continue to bankrupt America by exporting terror, munitions and dozens of avoidable corporate wars. Push has come to shove. We cannot allow endless, but unprovoked and expanding wars to continue.
If these wars continue, before 2030, the FDIC "economy" will consume itself and the bottom will fall out. Unless 53 wars of aggression end, before 2050, toxic rising oceans will flood all shores and there will be insufficient resources for repairs, reconciliation and reconstruction.

It is time to abandon these war parties and vote for a Green Party New Deal.
When we secure the peace and invest in people and planet, all ships can rise.
Vote GREEN for Peace, People, Planet and Sanity.
These five people are registered with The American Green Party
to run for president of the United States in 2024:
Robert Cooke IV (Texas)
Mason Vicent Cysewski
Katie Roedersheimer
Jackie Tate
and Randy Toler
Jill Stein has the brains and common sense to lead this revolution.
Who do you think would be the best president to shut down 53 wars and invest trillions in peace, people and planet?
"It is the job of thinking people not to be on the side of the executioners."
https://youtu.be/mk0ARdh9rYU?list=RDmk0ARdh9rYU
Elmore James-Every Day I Have the Blues 3:23
The American Green Party intends to  shut down 53 unprovoked but expanding corporate wars. The Green Party represents most Americans' views on securing peace, delivering universal nonprofit health care, rebuilding infrastructure, reforming banks, creating a healthy environment, campaign finance reform, restrictions of corporate power, elimination of genetically modified foods, erasure of student debt, restoring functioning schools, providing four years of college and investments in a healing planet.
https://revolutionresource.org/2022/08/29/dog-spelled-backwards/
Beyond New Physics and Corporate Transgressions…
https://youtu.be/9Jv4yzTaiL4?list=RD9Jv4yzTaiL4
Howlin' Wolf- Down In The Bottom
Fauci is a fraud and the last five presidents belong in jail.
https://youtu.be/vbRFcTMewx8?list=RDvbRFcTMewx8
LIGHTNIN' HOPKINS – WAR NEWS BLUES
Children die in United States prison camps on the Southern border. Innocents are executed in U. S. prisons. The guilty pay no dues, but everyday people are cut down in the streets. American police profile, beat and kill thousands every year with no accountability, consequences or justice. Amoral an' lawless.
https://youtu.be/PkulcvRkd4I?list=RDPkulcvRkd4I
STEPPIN' OUT (1966) by John Mayall's Bluesbreakers
This does not happen in other "developed" nations.
https://youtu.be/fRusYLDhXlQ?list=RDfRusYLDhXlQ
howling wolf evil
This death spiral does not stop in prison camps or prisons.
Elmore James –
https://youtu.be/kFn538A_yBA?list=RDkFn538A_yBA
2:49 the original "The Sky Is Crying"
America exports dozens of unprovoked and avoidable but expanding wars enforcing corporate extraction, exploitation and extortion costing trillions, killing millions, bankrupting America and crippling Mother Earth.
https://thepeaceresource.com/?s=truth
Sometimes truth is more than most people really want to know.
https://youtu.be/ZEgGslcXXL0?list=RDZEgGslcXXL0&t=29
Howlin' Wolf – Dust My Broom
https://thepeaceresource.com/2022/05/13/dust-my-broom/
Elmore James several versions of "It Hurts Me Too" were recorded in the 1940s and 1950s, including those by Stick McGhee and Big Bill Broonzy
https://youtu.be/aKo80b-QfK0?list=RDaKo80b-QfK0
2:56
Dust My Broom – Elmore James
There are more of us!  We can shut down 53 war party wars and invest trillions in people, peace, planet and sanity.

"The only thing worse than being blind is having sight but no vision."
"A leaf fluttered in through the window this morning, as if supported by the rays of the sun, a bird settled on the fire escape, joy in the task of coffee, joy accompanied me as I walked."
The International Green Party
swept Europe and is growing in leaps and bounds in cities around the globe…  There are
Greens
in every state of the union. By November 2024, the
International Green Party in America
can win the election and determine a survivable future for this nation and planet.
War is the problem and peace the cure. Now is the time. 
We make a difference by voting for peace
VIDEO Neil Young FULL ALBUM "Earth" Track 6 – VAMPIRE BLUES
"How can we create a sustainable green future…
Aretha Franklin – Think (feat. The Blues Brothers) – 1080p
We need a Green Party New Deal.
Portland Alliance Environmental Portal:
"Available economic, educational, and military data indicate that, when it comes to U.S. global power, negative trends will aggregate rapidly and are likely to reach a critical mass no later than 2030."
"You've got to learn to leave the table, When love's no longer being served."
~Nina Simone
https://youtu.be/J2cV4bw5yZY?list=RDFf-0pHwyQ1g
Nina Simone – African Mailman
---
Please support real news, alternative media and education:
http://www.ThePortlandAlliance.org/donate
http://www.RevolutionResource.org

http://www.ThePeaceresource.com

http://www.ThePortlandAlliance.org
---
…and other vital resources. 
Together we make a difference.
Thanks for all you do.

Organizing, Education, Literacy, Art and Writing