https://youtu.be/OzlN0Guvous?list=RDOzlN0Guvous
The Jimi Hendrix Experience – All Along The Watchtower
Dad was a preacher and educator. His mom, my Nana, was a doll doctor and loved to go fishing. She kept a flower garden in the back yard. Her grandmother was North Dakota Sioux. Nana used
to tell our fortunes with playing cards on the dining room table. Bompa (Grandpa) was an auto mechanic. He smoked and drank himself into an early grave.
https://thepeaceresource.com/2022/10/11/knowledge-speaks-but-wisdom-listens-jimi/
Mom was a prolific reader and very bright. She worked in a home for orphans while completing her college degree at night school. Her dad was a machinist who built and repaired his home. Bill had served in the Merchant Marines and collected lion sculptures. His first wife read a great deal, but died young. His second wife was an artist. He told me wonderful stories…
"Knowledge speaks, but wisdom listens. "
~Jimi Hendrix (James Marshall Hendrix, originally John Allen Hendrix)
My mom, Lois Jean Wilson-Flanagan and my dad, Rev. James Martin Flanagan… were the first in their families to complete college. They made certain I learned to read before my third birthday.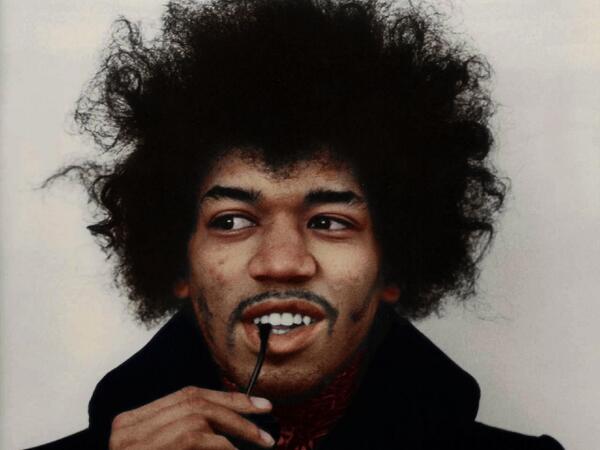 Both of them were educators. Jim taught community college and ministered small congregations.  Lois remained a prolific reader most of her life and was a substitute secondary-school teacher.

… "The cradle rocks above an abyss, and common sense tells us that our existence is but a brief crack of light between two eternities of darkness."

~Vladimir Nabokov
My parents and grandparents taught me about integrity, courage, imagination, creativity and planting seeds.
https://youtu.be/6jlLBs6YawM?list=RD6jlLBs6YawM
Blind Faith ~ Can't Find My Way Home ~
I learned there's more than one way home.
"… One is responsible for life: It is the small beacon
in that terrifying darkness from which we come
and to which we shall return."
― James Baldwin
Mom and Dads' work, lives and roles, as parents and teachers, were defined by hard work, grace,  intelligence, literacy, pride, courage, kindness, creativity, compassion, good hearts and joy.
https://youtu.be/EQgxK44PcWg?list=RDEQgxK44PcWg&t=79
Indigenous- Hear My Train a Comin' / Voodoo Chile
While I cannot accept blind-faith contradictions, I understand the overwhelming power of faith. Life is difficult and complex but human beings can embrace sorrow until it blossoms into joy.
https://youtu.be/cOZ5VcQIiFc?list=RDcOZ5VcQIiFc
Blind Faith Sea of joy. at London's Hyde Park, 1969
Laguna Pueblo Reservation, Casa Blanca , New Mexico
In considering Abrahamic traditions, deism, atheism,
agnosticism and existentialism…
  I've found the isms overrated. Regarding philosophy and religion, I'm a gardener who enjoys blues, reading, writing and planting seeds.  I think, therefore I am.
https://youtu.be/k-zaI8lLrQA?list=RDk-zaI8lLrQA
The Blues And The Abstract Truth
The blessings we bestow upon one another: nods, winks, hugs and kind touches or words are more important than prayer and more essential than worship.

https://youtu.be/-aRnzKDiIS0?list=RD-aRnzKDiIS0
Hubert Sumlin – Sometimes I'm Right
In our human condition, the rest is commentary, art, science or fiction…

"The religion of the future will be cosmic religion. It will transcend personal God and avoid dogma and theology."
~ Albert Einstein
https://youtu.be/NMEkqwfa2WY?list=RD_XDuujK2vd0
More Than One Way Home · Keb' Mo' Just Like You
"Life is tragic simply because the earth turns and the sun inexorably rises and sets, and one
day, for each of us, the sun will go down for the last, last time. Perhaps the whole root of our trouble, the human trouble, is that we will sacrifice all the beauty of our lives, will imprison ourselves in totems, taboos, crosses, blood sacrifices, steeples, mosques, races, armies, flags, nations, in order to deny the fact of death, the only fact we have. It seems to me that one ought to rejoice in the fact of death–ought to decide, indeed, to earn one's death by confronting with passion the conundrum of life."
― James Baldwin
Human beings can embrace love, courage, peace, justice, truth, lies, science, fiction, mystery, quantum reality and joy. People perceive reality through five senses. Our realities remain subjective. Everyone can find their own way, because there's more than one way home.
Blessings for healing…
https://youtu.be/N6vo9WChDgI?list=RDN6vo9WChDgI
The Healer
checkout this cool tool developed by John Tinker… 
http://www.ThePortlandAlliance.org/Tinker
Hard truths and small wisdom are found in The Portland Alliance:
 Last edit: Sunday, 5:53 pm, 12/08/2022   
For questions, comments, or suggestions for this site, please contact editor@theportlandalliance.org or ThePortlandAlliance@gmail.com

© 1981-2022 NAAME Northwest Alliance for Alternative Media & Education, dba The Portland Alliance:  All Rights Reserved.  A 501C3 Oregon/Montana Non-profit Corp. for Public Benefit
Support local media:   The Asian Reporter | Kboo | The Oregon Peaceworker
| Portland.Indymedia.org | The Skanner
---
Percy Mayfield.. Crybaby
https://youtu.be/-0xSmKqr7Fw?list=RD-0xSmKqr7Fw
---
Please support Alternative Media and Education
http://www.theportlandalliance.org/donate/
http://www.RevolutionResource.org
http://www.ThePeaceresource.com
http://www.ThePortlandAlliance.org
and other
real  news resources…

Together we make a difference.

Thanks for all you do.
https://youtu.be/6CuzuAt6Ygg
7th dimension